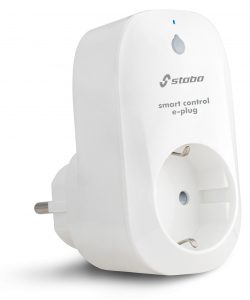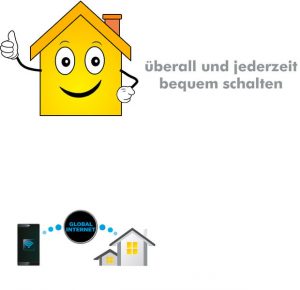 stabo smart control e-plug
with energy measurement function
Higher comfort and security at home or on the move . .
. . . with stabo's intelligent smart control e-plug.
Comfortable switching of electrical devices everywhere and anytime via smartphone app*: This will be possible with the help of stabo's WLAN switching plug smart control e-plug!
Protect your home on the move by switching lamps for simulating that someone is at home. Or already activate your air conditioning system on your way home and return in a comfortably tempered home. Use the timer function for individually adjusted switching times or manually switch the device by directly actuating the key. stabo's intelligent switching plug quickly and easily provides a better living comfort!
For smart spenders, the integrated energy measurement function of the smart control e-plug is a plus: You will always keep an eye on the consumption values of the connected device and unmask possible electricity guzzlers. Thanks to a switching capacity of up to 3,500 W (16 A), devices having a higher power consumption can even be switched.
The group function can be used to group up to 20 smart control e-plugs and to comfortably switch them per app from any place in the world.
Use the smart control e-plug as low-cost smart home-introduction.
ATTENTION! For ANDROID: changed search term for App
Further information:
* Mobile data access required