… higher comfort and security at home or away from home!
smart control e_plug
For switching everywhere and anytime | Comfortable switching the connected electrical device via smartphone app | Displaying consumption values | Switching air conditioning devices / heating or lights as required – when away from home, too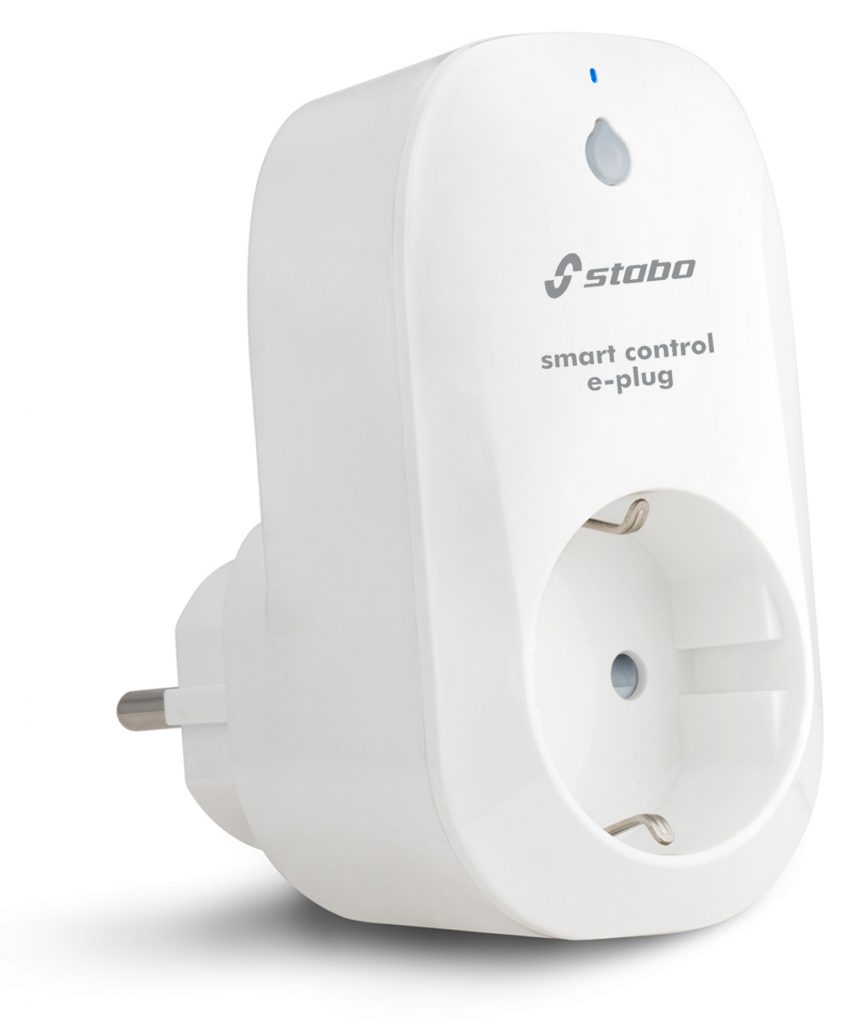 Simple setup via app* per smartphone/tablet
Energy measurement function: Determining the power consumption of the electrical device (in watts).
Generating statistics (consumption in kilowatt hours).
Monitoring measurement values via smartphone (in real time)
Timer function: automatically switching the electrical device at
times determined in advance
Burglary protection function: Switching the lights when away from home thus simulating your presence at home
Group function: Using the app for administering and grouping together up to 20 WLAN switching sockets (if required)
Manual switching possible
Max. switching capacity up to 16 A/3500 W
Supply voltage
230 V / AC / 50 Hz
Nominal current
16 A
Max. switching capacity
3500 watts
Protection type
IP20
WiFi frequency
2,412-2,463 GHz
WiFi security
WPA-PSK, WPA2-PSK,WEP, TKIP, AES
WiFi standard
IEEE 802.11b/g/n
Art. no.:
51150
Dimensions:
56 x 98 x 48 mm (without SCHUKO plug)
Weight:
approx. 145 g
Errors and technical modifications reserved, design deviations possible.